Every country is proud of its own Christmas traditions – and takes them for granted. Yet there are massive differences even between nations that are close to each other (whether mentally or geographically) when it comes to Christmas. And as much as the rest of the world may be influenced by U.S. culture, Europeans in particular often find Americans' Christmas traditions strange.
Here are 20 U.S. Christmas traditions that aren't common in other countries!
#1 Caroling
do americans really stand around a piano caroling at christmas or is that just on tv

— heather ⛓ (@terrortwiIight) December 30, 2013
Source: giphy.com
#2 Putting up the Christmas tree
Do Americans only put up their Christmas trees on Christmas Eve? The movies and sitcoms would have me believe they do. #askanamerican

— Todd (@teeodubbledee) September 22, 2019
#3 Christmas twice?
but why do americans celebrate christmas twice?? wtf is thanksgiving ??

— nana⁷ (@su_kina666) November 27, 2020
#4 The pickle thing
wait do americans really put pickles in their christmas tree?

— vera 🌙 (@pizzagodss) December 17, 2018
Source: giphy.com
#5 Cards with our own pictures
Do Americans actually send family Christmas cards with their picture on?

— Fiona (@xxfi0naxx) November 30, 2017
#6 Literally everyone
why do americans send christmas cards to literally everyone

— Costanza (@costanzaboy17) December 19, 2015
#7 No limits
Why do Americans decorate their christmas tree using what looks like ALL of their belongings??????

— Sarah Linh Pham (@slinhpham) November 29, 2020
Source: giphy.com
#8 As seen in Bad Moms 2
so do americans actually go to random people's houses at christmas and sing? have any of you done this??

(we are watching bad moms 2 christmas)

— David Mack (@davidmackau) September 15, 2020
#9 Christmas lights
HI CAN I ASK U SOMETHING

DO AMERICANS REALLY STAPLE CHRISTMAS LIGHTS ON THEIR ROOFS OR FILMS HAVE BEEN LYING TO ME ALL THESE YEARS

— njh (@FUCKYEAHNlALL) December 3, 2013
#10 Patriotic Thanksgiving movies
do americans have like, thanksgiving films that just never make it outside of america? like christmas films but more PATRIOTISM?

— your good pal, bertie (@kibkibs) December 17, 2013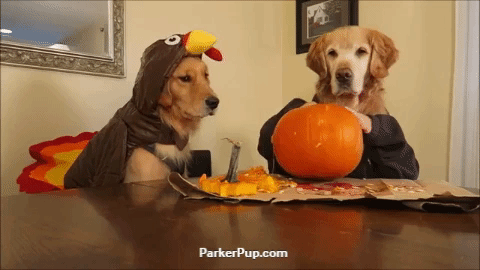 Source: giphy.com
#11 Stilletos
Watching a Christmas film on channel 5 How do Americans wear stilletos in 10ft of snow!? #yesiknowitsamovie

— Shamal Kumal (@Shamalkumal) December 17, 2016
#12 Royalty
Why are there so many Christmas films about marrying royalty? Do Americans think there is something inherently Christmassy about monarchy?

— 🌈☘️🎃Sarah C (stop making prison-rape jokes 2k20) (@pixiegigs) December 16, 2018
#13 Mother-in-law
Do Americans really call their mother-in-laws mom after they get married or is that just a Christmas movie thing?

— spooky sofritas 🔮 (@svanderrohe) November 30, 2019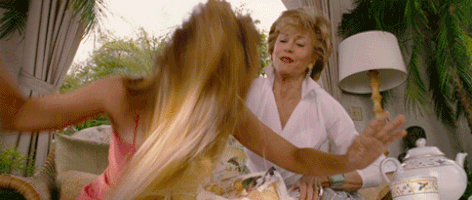 Source: giphy.com
#14 Hot cacoa
wait so do americans actually call hot chocolate hot cocoa or is that just a cheesy christmas movie type thing

— abb (@foreverqal) October 24, 2019
#15 Cookies
But for real, do Americans actually bake their new neighbours cookies or are all these Christmas movies a lie???

— Human embodiment of 'lmao salon girl' (@basicallyhoney) December 12, 2015
#16 Why not use Social Media?
Why do Americans do matching Christmas outfit photo shoots and then the pics into Christmas cards to send to random family and friends? What's the purpose? We have social media now.

— Galaga Geek (Val) (@val_comics) November 20, 2020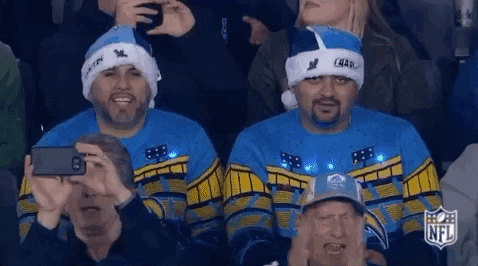 Source: giphy.com
#17 Ugly sweaters
why do americans call christmas sweaters "ugly sweaters" i dont get it they aint even ugly

— niky (@dncexstrangers) May 6, 2020
#18 The Holidays
Why do Americans insist on calling Christmas "The holidays"? 🤷🏻‍♂️

— Andy Brown (@COAPlay) December 20, 2019
#19 Too much to handle
How do Americans handle so many holidays being so close together? Like Halloween, then thanksgiving then Christmas??? I have a hard enough time trying not to let me Christmas hype interfere with my Halloween hype

— Haylee🌼 (@_haylsrosee) November 27, 2017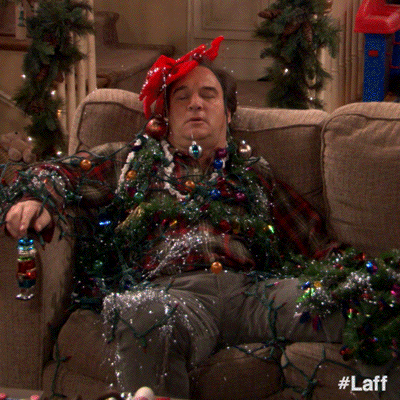 Source: giphy.com
#20 Starting shot
Do Americans consider the day after Thanksgiving to be the start of Christmas time?

— Maxx (@bogpunk) November 25, 2016
Do these traditions suddenly seem strange to you too? Tell us in the FB comments!